Te temi sa dai pagina sau sa ajungi la sfarsitul capitolului? Un singur sfat a fost rezolvarea pentru mai multe situatii
Tags:
vlad tausance
,
gandirea divergenta
,
turn the page
,
social media
Anul trecut, in cadrul unui atelier organizat chiar de Vlad Tausance, omul din spatele campaniei de social media desfasurate pentru actualul presedinte, Klaus Iohannis, am retinut o idee care m-a ajutat foarte mult, in nenumarate si, mai ales, neasteptate situatii.
E adevarat ca multe idei si lectii noi se pierd daca nu sunt aplicate imediat. La acel workshop m-a ajutat faptul ca Vlad desena pe tabla niste buline si linii explicand, ca pentru niste copii, diferentele dintre gandirea convergenta si cea divergenta.
Si e la fel de adevarat ca aceeasi idee poate sa treaca de un milion de ori pe la urechile noastre pana sa o retinem, pentru totdeauna, doar pentru ca un om a reusit sa gaseasca modul potrivit de a o spune.
"Turn the page" (sau "da pagina") e sfatul care mi-a aparut in fata ochilor de foarte multe ori ca un colac de salvare. In fiecare dintre aceste situatii am avut nevoie de ceva care sa contracareze obieciul rau pe care am tot incercat sa-l schimb: acela de a tine cu dintii de o situatie, un context sau o persoana chiar daca niciuna dintre acestea nu-mi faceau vreun bine, ba dimpotriva.
Si atunci, ca prin magie (ce minune e si memoria selectiva dupa ce te acuzi ca ai o memorie slaba), se derula in fata mea steagul pe care fluturau cele trei cuvinte: turn the page.
Daca un proiect n-a functionat, treci mai departe, la urmatorul. Daca o relatie cu o persoana nu functioneaza, treci mai departe. Daca o idee se dovedeste a nu fi cea mai buna, ai ghicit, treci mai departe. Si asta m-a facut, de fiecare data, sa caut, sa incerc lucrurinoi, sa nu raman prinsa in acel "Aha!" descoperit la un moment dat.
Ce e nou devine mult prea repede ceva normal, cu care ne-am obisnuit deja. Daca pentru unii functioneaza inovatia in cadrul unui singur proiect, pentru mine conteaza multe alte planuri din cauza ca simt acut nevoia nu doar de a acumula cat mai multe cunostinte, ci si de a mentine vie curiozitatea pentru ceea ce exista si fascinatia pentru oamenii alesi care, prin cine stie ce cai misterioase, reusesc sa pluteasca uneori deaspra unei lumi intregi sau sa porneasca, intr-o zi, dintr-un sat mic din Romania, ca sa se opreasca la Paris, ca prima statie, in atelierul lui Rodin.
Asa ca aceasta gandire care ne ajuta sa vedem dincolo de zidul proiectului peste care ni se pare ca nu putem sa trecem este si una cat se poate de productiva. Nu doar ca te incurajeaza sa mergi mai departe, dar iti aminteste, chiar daca indirect, de necesitatea de a veni cu o idee noua, de a inova, de a fi creativ.
Turn the page, da pagina sau mergi mai departe. Chiar si un esec poate fi pansat cu acelasi sfat atunci cand, ca prin vis, trei cuvinte iti ofera cea mai buna rezolvare.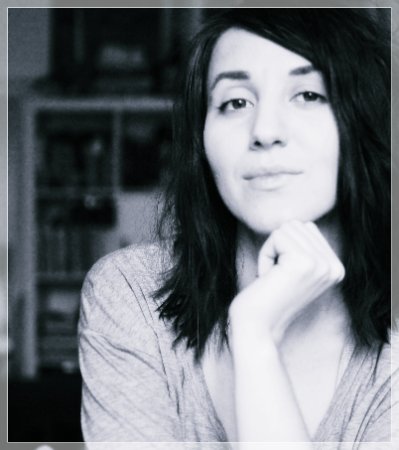 Mihaela Pascu - manager de proiecte online, redactor Manager.ro si MarketingPortal.ro

Editor colaborator pentru mai multe publicatii online

Contact: mihaelapascu@fokusad.ro
Ti-a placut acest articol?
Da Like, Printeaza sau trimite pe Email!
Cat de utila va este aceasta informatie?
Noteaza folosind stelele
Rating:
Nota: 5 din 5 - 1 vot.
Alte articole similare pentru fiecare cuvant